| | |
| --- | --- |
| Posted by Ayla on July 8, 2019 at 1:20 PM | |
Ayla plays Helen in the staged reading of Helen and Troy in the SkyPilot Theatre Company Runway series at the Oh My Ribs! Theater in Hollywood on July 10, 2019.
Helen & Troy, written by Amy Tofte and directed by Kristina Lloyd, is a re-telling of the Helen of Troy legend from the point of view of a "plain Jane" Helen and her beautiful best friend Sena. When Sena is mistaken for Helen and seduced away by Paris, she gets a taste of being worshipped and doesn't want to let it go. Helen uses the opportunity to flee the now-started Trojan War – and her overbearing title – to find happiness on her own. But will she?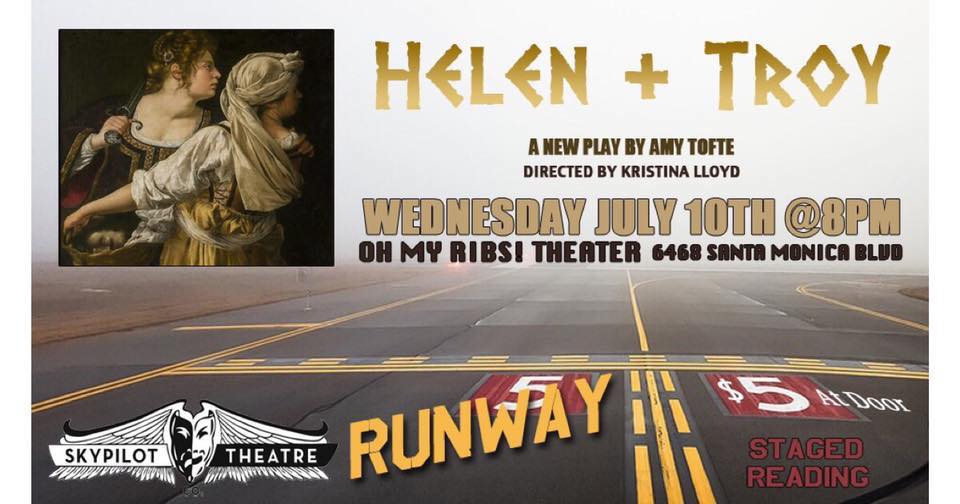 Categories: None